Marketing
·
Rīga
·
Hybrid Remote
Marketing Specialist (Latvia)
Your decisions, your results, your impact. Join Montonio and bring the future of e-commerce checkouts to thousands of online businesses.
We usually respond within a week
We're looking for a result-oriented marketing specialist to help us scale Montonio's customer acquisition in Latvia at a fast pace. You'll start with the lowest hanging fruit such as reviewing and optimising existing activities, but also develop new ways based on their efficiency. You'll find the right ways while keeping our CAC relatively stable. You will cover all funnel stages to accelerate business growth.

We hold taking ownership in high regard, meaning that you have the freedom to make your own informed decisions on how to get things done. No bullsh*t, low bureaucracy, real people.

As we expand to new markets and products, you'll get to grow and lead a goal-oriented performance marketing team.
Examples of what you'll do
Create, plan and execute marketing playbooks for the local market
Analyse the results of local marketing efforts
Take ownership of localised content (ad assets, landing pages, articles, sales and marketing materials)
Run market-specific growth hacks to identify effective marketing activities
Work with marketing and local teams to lower CAC and increase efficiency on the local market
Drive local campaigns that meet and exceed set KPIs from planning to execution
Constantly optimise local marketing activities to improve ROI
Keep an overview of local marketing and campaign expenses
Test new ideas and run experiments with new channels
Conduct research on the local market and local e-commerce trends
Leverage data, analytics and local customer behaviour trends to drive actionable insights and recommendations
You're a good fit if you
Have 2+ years of marketing experience and prior experience in a specialised marketing role (i.e. email, content, SEO, communications)
Have a successful track record of planning and executing marketing projects and activities
Have strong project management skills: the ability to track set objectives, manage multiple priorities, and pivot quickly based on the immediate needs of the business
Are highly goal-oriented and a strong problem solver
Have excellent communication and writing skills in Latvian and English
Have a data-driven approach to solving challenges
Possess a proactive attitude and a getting-things-done mindset
Are open minded, curious and creative
Know how to use Canva, Figma or other similar design tools
Preferably have a background or knowledge in e-commerce and/or fintech
To help you excel, you'll get
A competitive salary (net range 1,600-2,100€) + company stock options
A driven yet easy-going team and a chance to grow professionally
A neat office in Double9 co-working space in Riga
No corporate BS (for real)
The chance to tackle big challenges in fintech
Flexible working schedule and remote working possibilities
You'll be joining the company at a very opportune time, meaning we're still a team of 20+ people and aim to grow to 100 people by the end of the year. A very exciting time that enables the possibility to be part of shaping the company, our products and brand.
So what happens after you apply?
We will review your application and contact you regardless of the outcome.
In a positive scenario, you can expect up to 3 calls to be scheduled:

1st – To brief you more about Montonio and the role, and to understand your skills and experience relevant to this role
Practical homework
2nd – Practical interview
3rd – Call with the team lead and members, to chat and see the fit
Reference calls
Team

Marketing

Locations

Rīga

Remote status

Hybrid Remote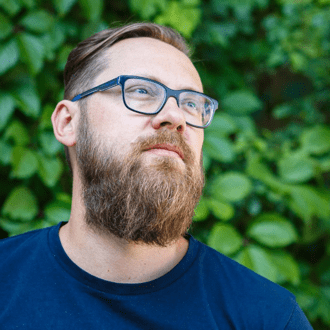 Contact
Rasmus
Chief Marketing Officer – Marketing
Why people love it here
Competitive salaries

While we wouldn't want people working with us only for money, we do value our people and believe that this should reflect in their compensation.


Actually transparent stock options

Everyone gets stock options and we take pride in telling you exactly how much your option package is worth instead of presenting you with obscure numbers that never get explained.

Really nifty health insurance

We're offering a diverse health insurance package that covers a wide variety of health-related topics such as dental care, seeing a therapist, getting new glasses and so on.

Hardware that works

Laptops, phones, headphones. We'll get you hardware that you can rely on for your work, depending on which cult you prefer following (i.e. Mac or PC, Android or iOS).

Meet great people and hang out at team outings

People thrive when you let out a bit of steam every now and then. Team outings, dinners, company events and general pizzazz.

No office politics

Never be afraid to speak your mind freely, it's okay to make mistakes and meritocracy will always prevail.

Flexible working

The office is a great place to mix, mingle and to spontaneously bounce ideas around. However, we get it - palm trees are also nice. Work remotely if you want to.

Things move fast here

Ideas get traction, we make fast decisions and are quick to execute.
Our values
💂 Ownership
When working with us, you'll never be micromanaged or prodded to work. We trust people who we hire, so we let them make their own decisions.

💩 Learn from it, don't dwell on it
Even the best of us make mistakes, it's only human. Ask for help, fix the mess, tell your teammates and let's make sure we learn from it, so we don't stumble into the same mistakes twice.
🔍 Transparency & clear communication
Always ask the questions you have in your head, say what you're thinking of and always stay honest with each other. We communicate our decisions and explain the thought processes behind them. Everyone who's interested can ask questions and make suggestions about where we're headed and why.

🚀 Ambition and initiative
We work with people who want to do things, who want to grow, who want to learn and with whom we can watch Montonio take off. If you see or hear something you'd like to help with, don't wait to be asked, but stick your neck out and make yourself heard.

🎁 Delight our customers
At the heart of every little success is a merchant that's happy with our products, our customer service or the daily interactions they have with us. Our success and growth is a byproduct of offering value to someone else on the market, never forget that.

🙇🏼 Stay humble
You get the idea.
About Montonio
Montonio is an e-commerce checkout orchestration platform, loved by over 3000 merchants in the Baltics, Finland, and Poland. To date, we have raised nearly 14M € from people who built Wise, Bolt, and Pipedrive.
Marketing
·
Rīga
·
Hybrid Remote
Marketing Specialist (Latvia)
Your decisions, your results, your impact. Join Montonio and bring the future of e-commerce checkouts to thousands of online businesses.
Loading application form
Already working at Montonio?
Let's recruit together and find your next colleague.